2022 Nissan GTR Nismo R35
In 1936, a chequered flag was first raised for a GT-R NISMO ancestor. Nissan's extensive racing knowledge is embodied in the NISMO badge to offer unparalleled on-road thrills.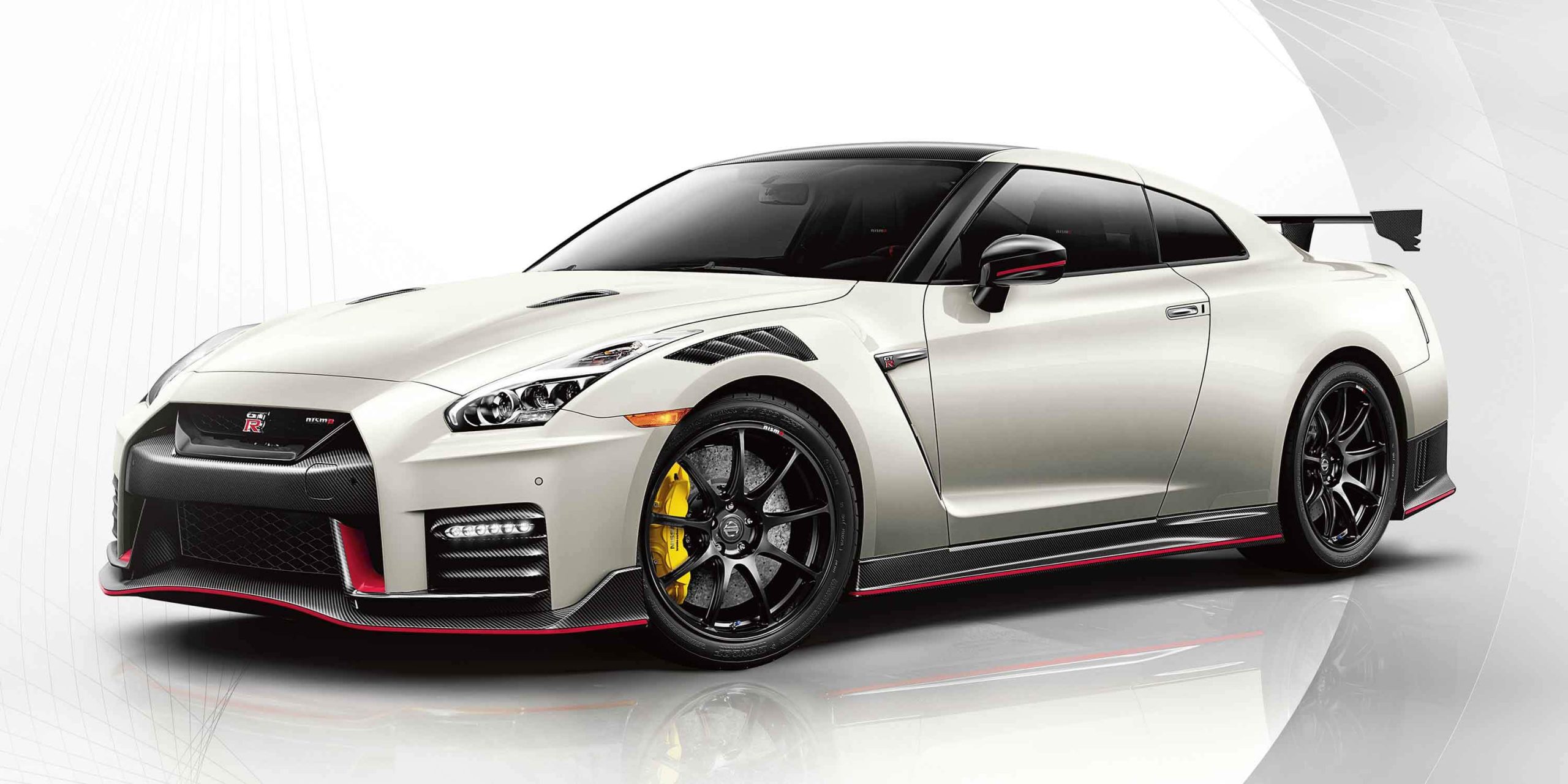 GTR Nismo R35 Engine
The fanatically tuned twin-turbo 3.8-litre V6 600-horsepower engine powering the 2022 GT-R NISMO, beams with 481 lb-ft of torque backed by high-capacity turbos developed from the Nissan GT3 racing programme.
Fast spool-up
Increased response
Aggressive power delivery across all RPMs range
These turbos are 14.5% lighter and 20% faster to spool up.
| Acceleration | Top Speed |
| --- | --- |
| 0-60 mph in 2.5 seconds | 205 mph |
This extreme speed is aided by an upgraded dual-clutch six-speed transmission.
Braking System
Engineers at Nissan have enhanced the braking system by integrating Brembo ceramics having a pan-worrying diameter of 410mm. The braking system features:
Larger rotors and pads
More rigid calliper
Heat resistant paint that withstands temperatures above 1800 degrees
These enhancements not only improve braking performance but also reduce the unsprung weight, hence, improving handling and steering response.
Exterior
The silhouette remains familiar, but aerodynamics have been optimized through:
Vents above the front wheels to reduce turbulence
Carbon fibre bonnet that lowers the centre of gravity
Carbon fibre roof for better stability and reduced weight
Weight and Suspension
The GT-R Nismo R35 weighs 1703kg, assisted by a 55/45 weight distribution for hard front axle bite. This vehicle comes with an optimized suspension offering exceptional agility, handling finesse without sacrificing refinement.
Front and rear suspension springs
Custom-developed Bilstein® DampTronic® dampers
These elements provide superb grip levels and a progressive handling response at the limit.