Nissan Skyline GTR
In 1969 Nissan first produced a high-performance version of its Skyline range called the Nissan Skyline GTR. And it has proved itself to be an icon for Nissan and has achieved much fame and success on both the road and track. Welcome to GTRNissanSkyline.com, where you can find everything you want about the legendary "Godzilla". We have done our best to gather loads of pictures, videos, wallpapers, and technical specifications.
1st Generation GTR (1969-1972)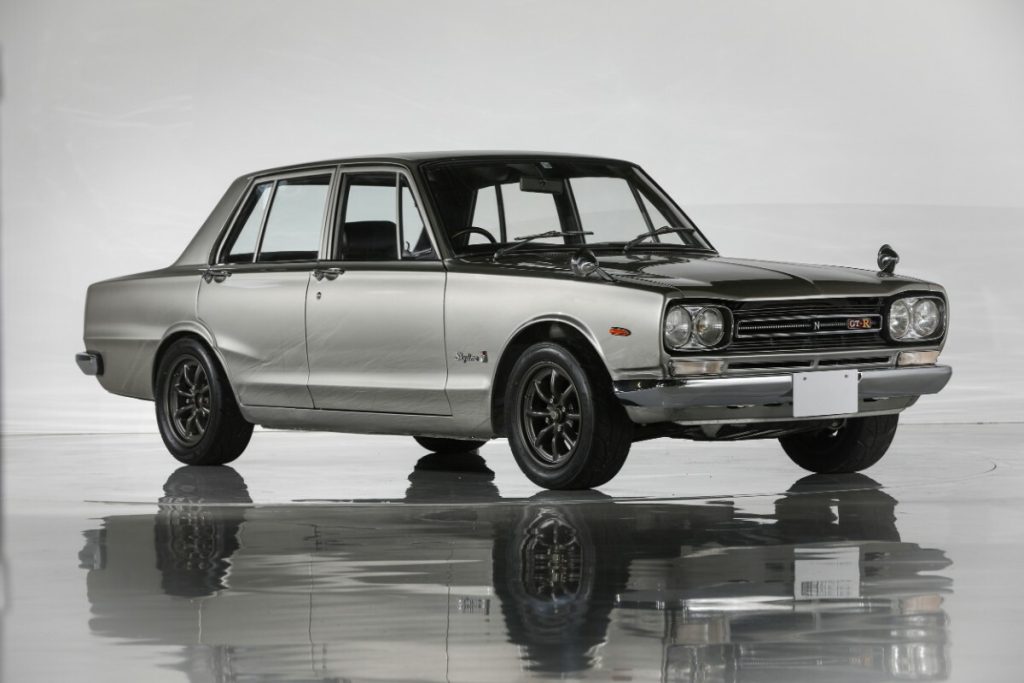 The first Skyline GTR known as "PGC10" made its public debut at the 15th annual Tokyo Motor Show in 1969. It was powered by a 2.0 L DOHC S20 I6 making 160 hp (120 kW) at 7000 rpm with 118 N·m (87 ft·lbf) of torque. The power was delivered by a 5-speed manual transmission to the rear wheels. It was originally only available as a four-door sedan and was available as a coupe in March 1971 with the chassis code "KPGC10".
2nd Generation GTR Skyline 2000 GTR (1972-1977)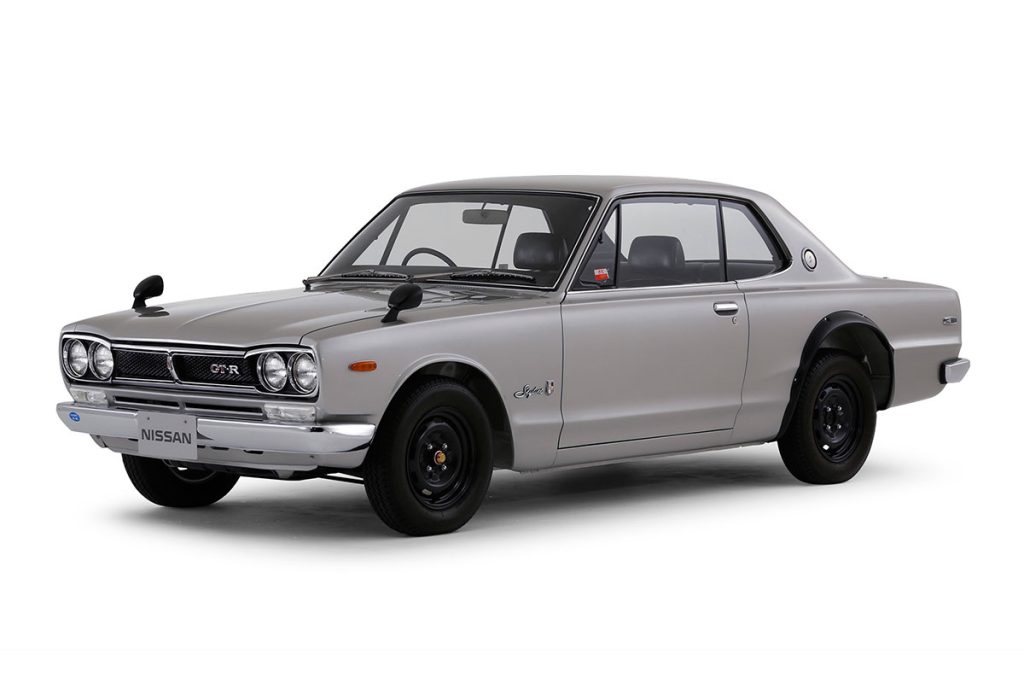 The successor to the "KPGC10", came in the form of the "C110", which was released in 1973 after it made its public debut at the 1972 Tokyo motor show. The 2nd generation Skyline was powered by a 1989 cc I6 S20 engine, it delivered power to the rear wheels through a 5-speed manual gearbox. demand for high-performance sports cars in the early 1970s was not very high because a gas crisis making the second generation model unsuccessful . With just a total of 197 cars built by the end of its short production run.
3rd Generation (1989–1994) R32 GTR
After Nissan cancelled production of the 1973 version, they bought it back again in 1989. This time with a new 2.6 Liter Twin-turbo charged engine and an all wheel drive concept, designed by Nismo. The Nissan Skyline E-BNR32 chassis "R32" had just been designed, and was chosen as a base to build a more competitive Group A race car. It was put into production by Nissan as the R32 Nissan Skyline GTR. Read more
4th Generation (1995–1998) R33 GTR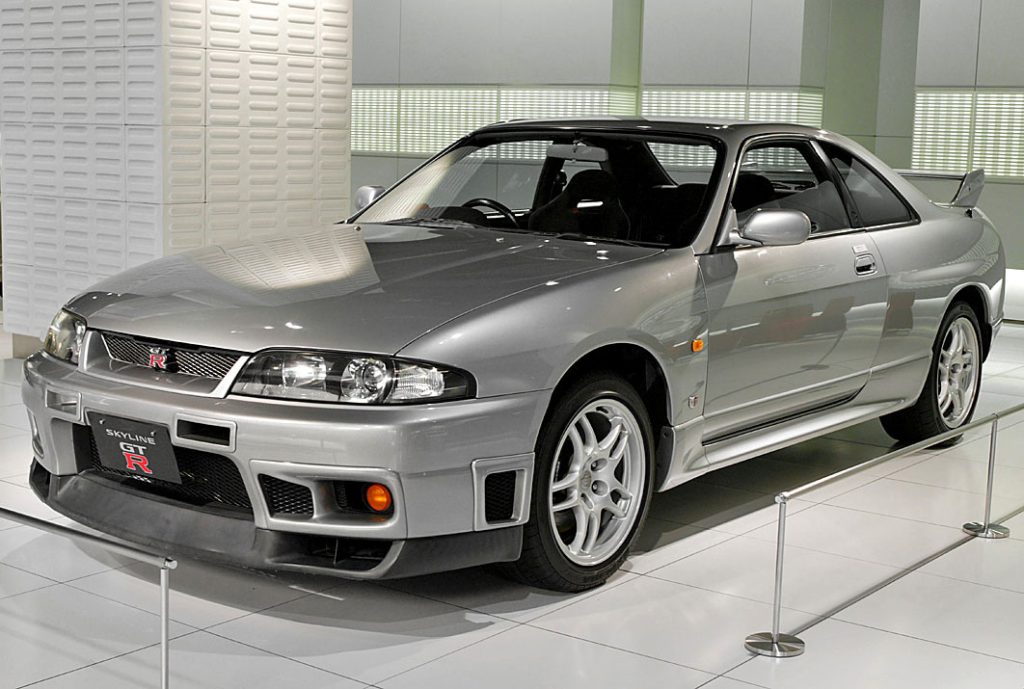 The 4th Generation was the "E-BCNR33" shortened to "R33" made its debut in 1995 to follow on in the footsteps of the highly successful R32 model. The engine in both the R33 and R32 were nearly identical. They even used the same turbochargers and the same specification for the 5 speed manual gearbox, although the synchro's were made stronger in the R33. Read more
5th Generation (1999–2002) R34 GTR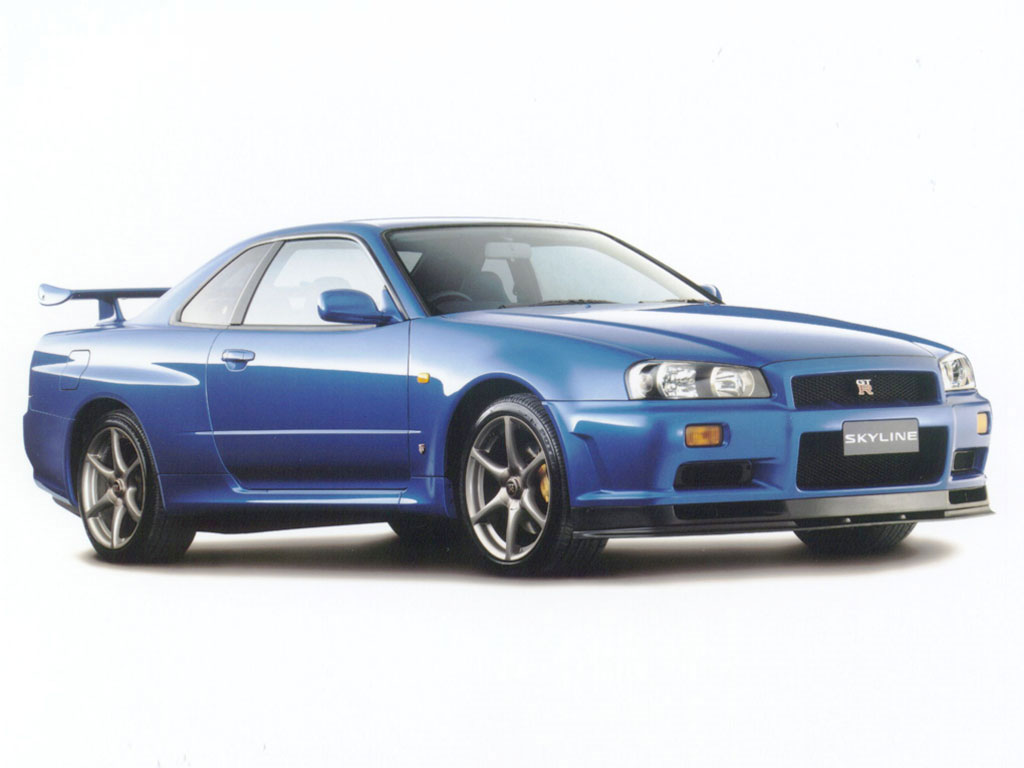 The next generation of performance Skyline's to hit the streets was the "GT-BNR34" known as the "R34" was released in January 1999. Nissan decided to make the R34 GTR shorter "from front to rear", plus make the front wheels closer to the front. One of the main new features added was the 5.8" LCD multifunction display in the center of the dashboard, that displays seven different live readings of engine and vehicle statistics such as turbocharger boost pressure, oil and water temperature and more. Read more
6th Generation (2007–present) R35 GTR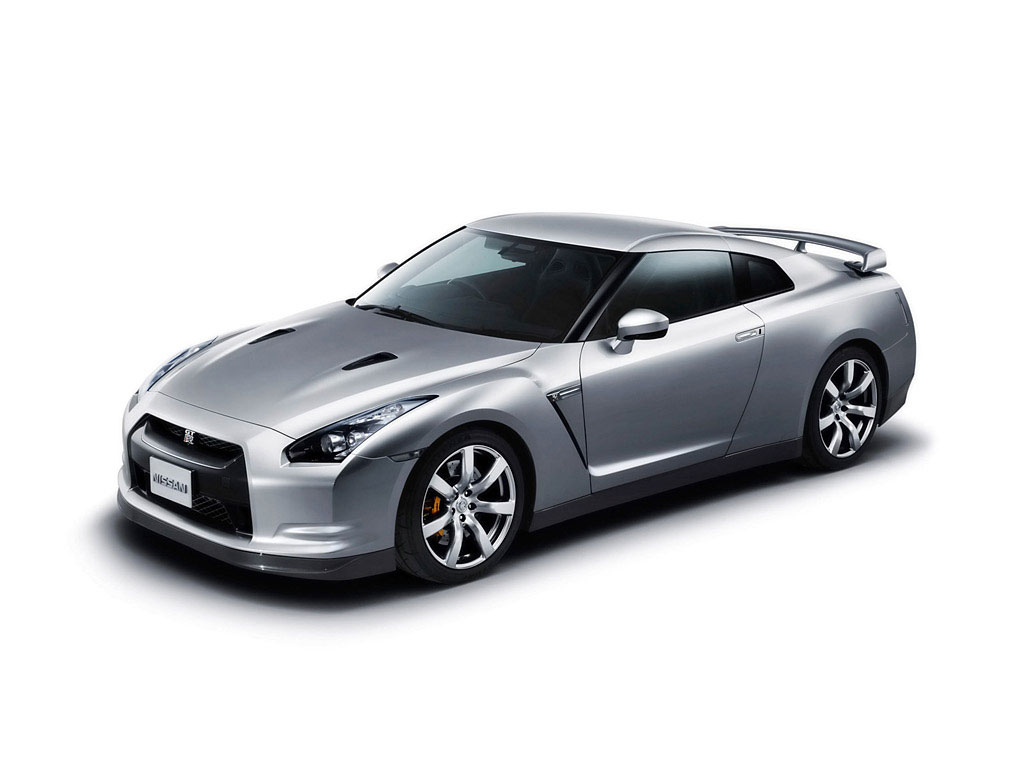 The new generation made its public debut at the 2007 Tokyo Motor Show. It was launched to the Japanese market on the 6 December 2007, and the official U.S. launch was on July 07, 2008. Although the Nissan GTR no longer carries the "Skyline" name, it has its heritage in the Skyline range. Just like its big brothers the "R32, R33 and R34", the R35 has a very smart all-wheel drive system and a twin-turbo 6 cylinder engine. The traditional straight-6 "RB26DETT" engine has been replaced with a new V6 "VR38DETT". And the "HICAS" four-wheel-steering system used in previous models has been removed. Read more